Zomato Issues A Statement After Delivery Boy Caught Eating Customer's Food. This Is What They Said
Only those living in big cities and leading a restless life understand the importance of food delivery services. In the times when you don't have time to cook yourself, food delivery apps like a blessing. Just open the app, select what you want to eat, order and it will be right in front of your order. So cool, isn't it?
But who has seen the reality or say what happens behind your back? At least the delivery men of many food delivery services think so.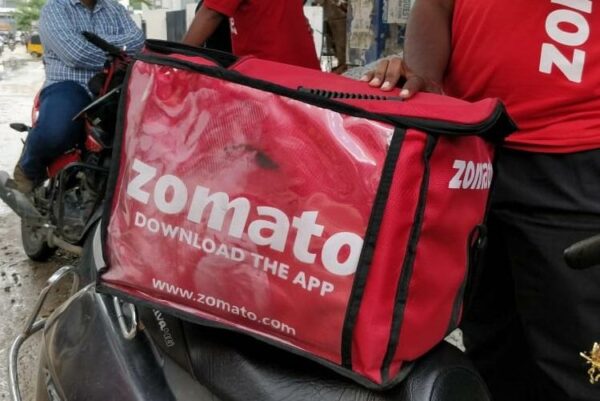 Earlier we had seen a case in China in which a delivery boy was caught by CCTV camera in the lift while he was munching over a customer's order and then repacking it for delivery. The shocking video had become a rage in China back then.
Now something similar has happened here in India as well and the delivery boy in question belongs to none other than "Zomato".
A video is going viral on the social media which shows the Zomato man eating the customer's food without any regret, repacking it, sealing it and then opening another pack to eat. T he video has left everyone shocked and a lot of questions are being raised on the credibility of Zomato. Have a look at the video below-
What is this @Zomato I just placed an order, should I cancel it? pic.twitter.com/L6izWHajpO

— Ankita (@Miss_Takken) December 10, 2018
Take a look at some of the public reactions after watching the video- 
#1
Cancel and cook something for yourself.

— kiran.M.S (@kiranms87) December 10, 2018
#2
Gross

— P (@itsallryt) December 10, 2018
#3
I'm deleting the app right now…

— varun🇮🇳 (@VarunNambiar6) December 11, 2018
#4
Hey Zomato is this your Quality Assurance ??

— Taqui Abedi تقئ عابدئ (@TaquiAbedi) December 10, 2018
#5
Hey @ZomatoIN I believe your brand is finished as well as Goodwill! You seem to have lost it!

— Arindam (@arindam830) December 10, 2018
#6
Zomato,Please reply.This needs to taken care off.Otherwise credibility at stake.I use as much as Zomata and this is scary …
Hope Zomato will address this serious issues

— RAJU MANDAL (@rajuagn) December 10, 2018
#7
Spin this around Zomato, give some snacks to delivery boys everyday please!

— Vaishali (@Defoggd) December 11, 2018
#8
Baat bhook ki nahi its all about trust jhuta khana kon khana pasand karega
All delevery company need to work on it

— karan (@raaj9235) December 11, 2018
Zomato noted the issue and took a quick action on it. The company also reported the man has been found and it belonged to their delivery team in Madurai. The brand also ensured that they have zero tolerance for food tampering and will add an extra layer of security in future.
We take food tampering very seriously.

For more details: https://t.co/hBApiTzmcI

— Zomato (@Zomato) December 10, 2018
Well, we hope to see some changes really quick.