The Absolute Best Things to Do on Valentine's Day This Year
Spend the night in a fancy hotel room.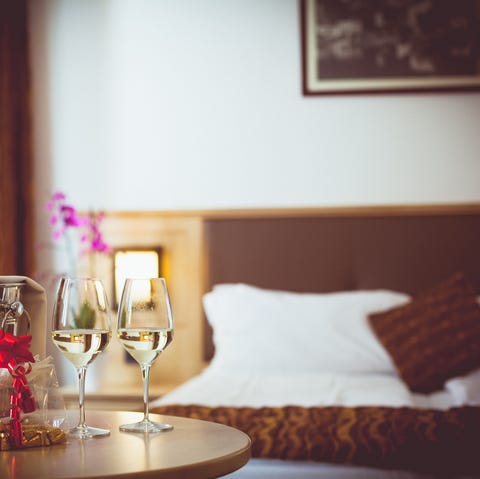 Make your Valentine's Day special by checking into a local hotel, changing into a plush bathrobe, and dialing up some room service. Enjoy the night with your partner (or solo!), and feel free to order breakfast in bed the next morning.
Take a dance lesson together.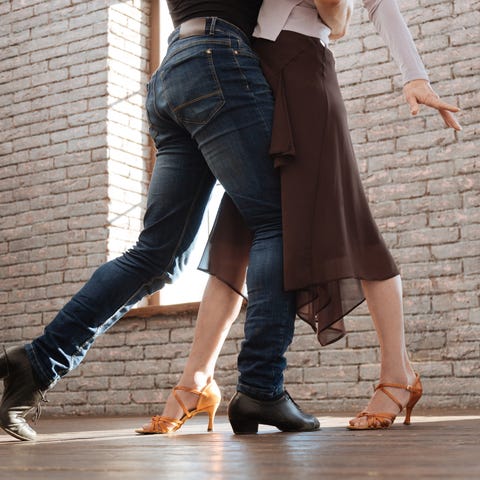 Skip the traditional dinner and get on your feet for a dance lesson with your partner. It's a perfect way to get close and create a sweet memory.
Host a wine and cheese night.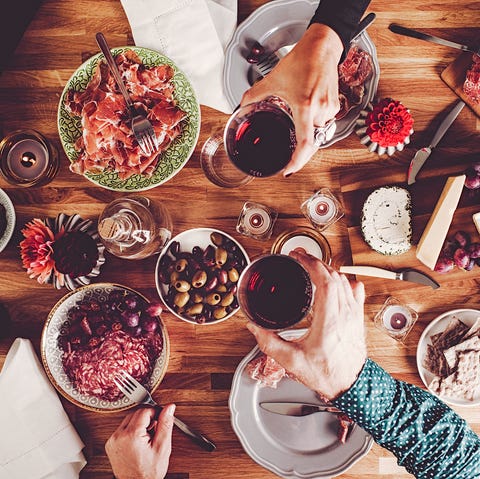 We love this idea for couples or a group of friends. Have everyone bring their favorite bottle of wine, plus a cheese that pairs well, and let the good times roll.
Take a relaxing bath.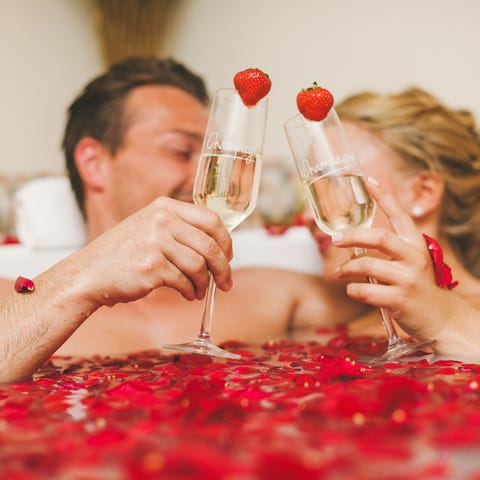 Turn on the warm water, add in your favorite essential oil or bath bomb, and forget about your troubles. Oh, and don't skip the candles and music.
Sing your heart out at karaoke.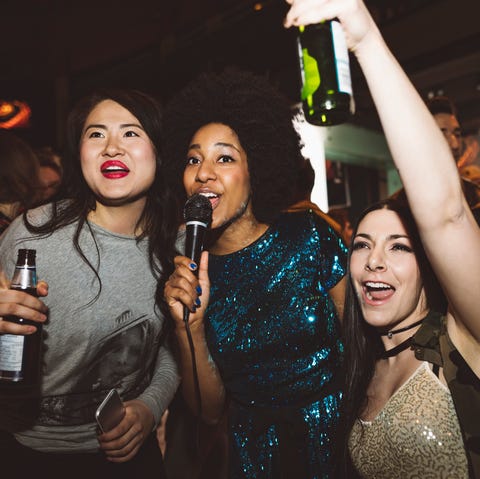 Share the stage and sing your special song together. After all, science has proven that singing together with a partner or your best friends helps create strong bonds.
Plan a movie marathon.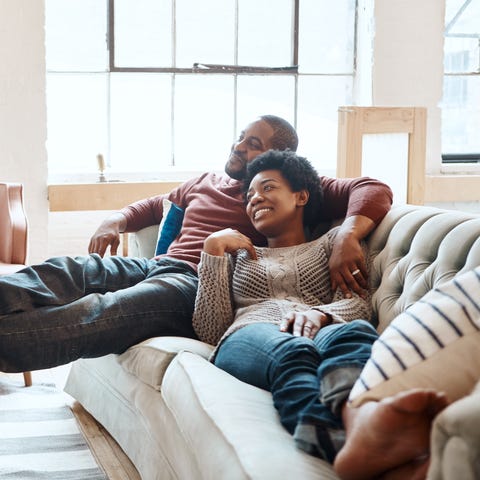 Get cozy by re-watching Love, Actually or laugh along with Jada Pinkett Smith and Queen Latifah while enjoying Girls Trip.
Share a romantic night under the stars.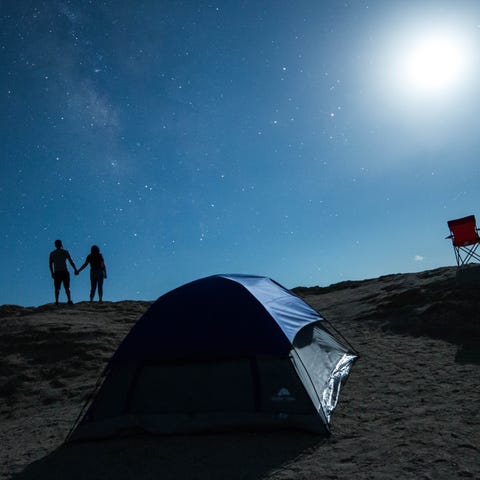 You can go camping, or just set up for a few hours at night, in a location where the stars are visible. You can always head to a planetarium for a similar vibe if it's too cold outside.
Reserve a cozy cabin in the woods.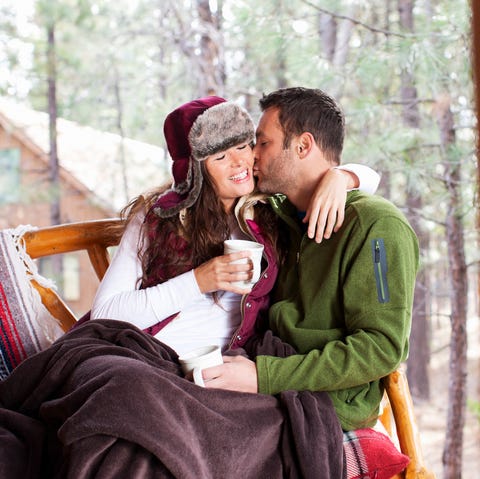 Take advantage of sweater weather and escape into the wilderness with a few other couples or a close group of friends.
Create an itinerary of your best hits.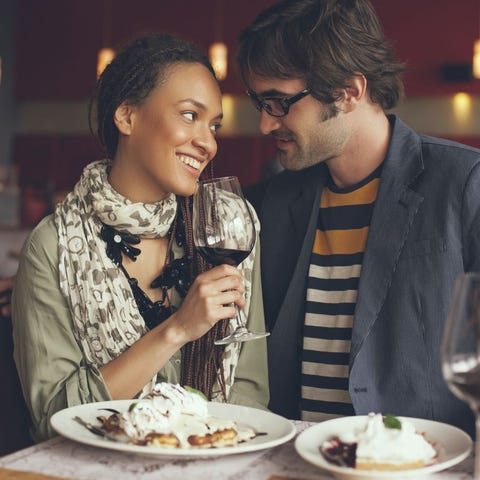 It's time to think back to the most amazing memories you've made with your partner. Come up with a list of cafés, restaurants, shops, and movie theaters you can re-visit together.
Go to a jazz club.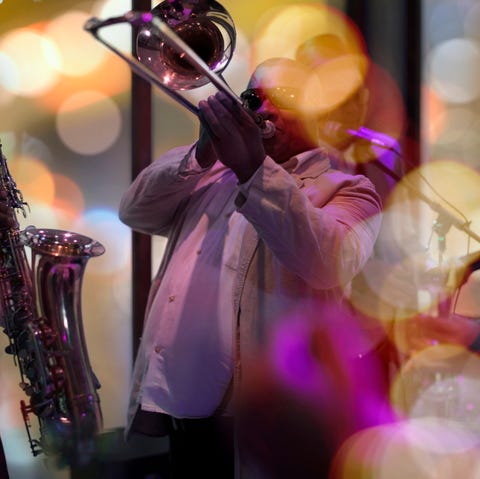 It's a classic date that will never feel dull. Nothing compares to listening to live music and enjoying a drink with your loved one at your side.