Roger, The Famous Buff Kangaroo Dies At Age 12
Roger, the famous kangaroo from The Kangaroo Sanctuary Alice Springs in Australia has passed away of old age.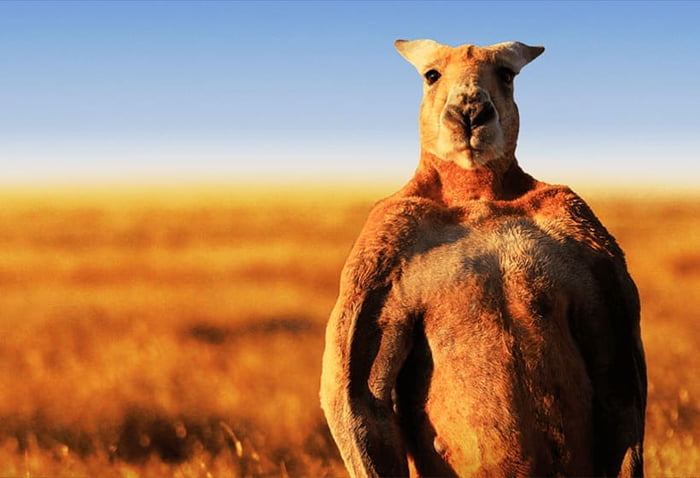 He was picked up as a tiny orphaned joey sitting on the side of the road beside his dead mother back in 2006.
He was famed for crushing metal buckets with his paws.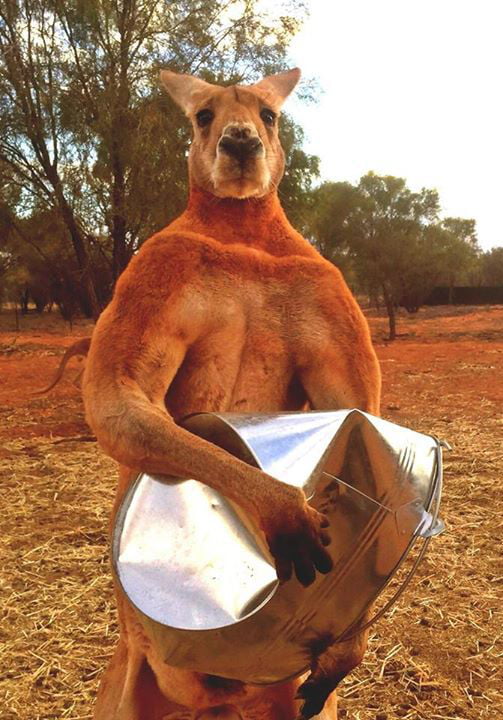 He stood 2m-tall and weighed in at 89 kilograms.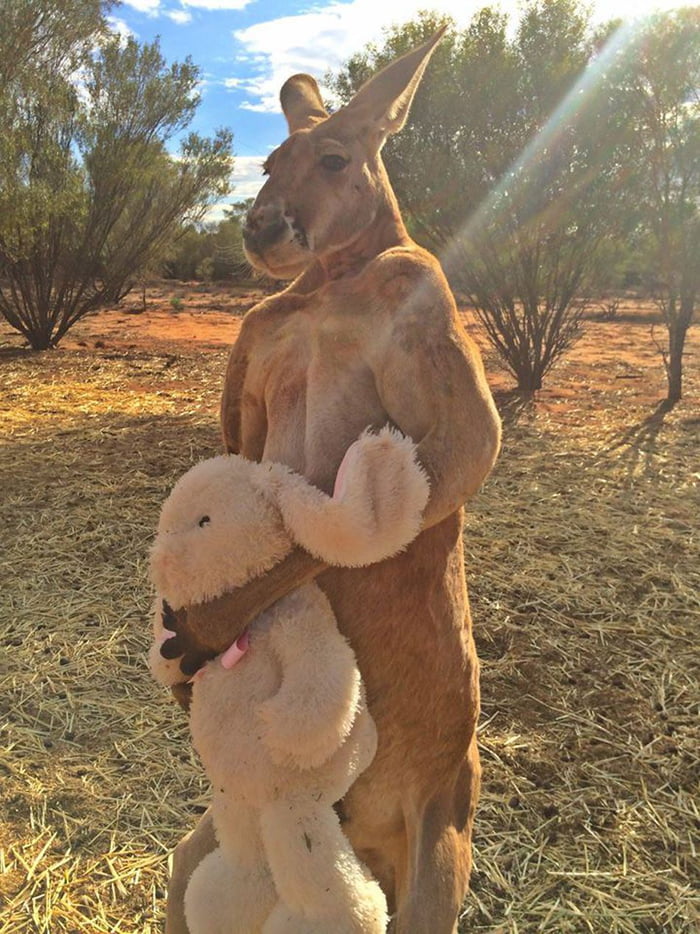 Sanctuary manager Chris 'Brolga' Barnes is very sad.
Ten years ago I built this sanctuary to house Roger and a couple of his wives … I built it so they'd have a place to live. Roger was our alpha male for many years, and he grew up to be a kangaroo that people from all over the world have grown to love as much as we love him.
So we will reflect on his life today and for the years to come. He will always be here, and we've laid him to rest out here so he can be with his family.