Here's How Celebrities Are Practicing Social Distancing Because Of The Quarantine
As the coronavirus crisis continues, many cities have been locked down, while others have been strongly advising people to either self-isolate or practice social distancing wherever possible in order to slow the virus's spread.
And celebrities aren't exempt — in fact, many of the world's biggest stars, from Millie Bobby Brown to Chrissy Teigen, are following the advice to remain inside as much as possible and have shared their time-killing activities on Instagram. Here's what they're up to.
Millie Bobby Brown implored her followers to spend time with "families and fluffy friends" in order to "protect the people that hold our history".
Priyanka Chopra also spent some time with a fluffy friend.
Khloé Kardashian and her daughter, True, hung out in their matching cosy PJs…
…before reading Bible passages and playing together…
…and get inspired to do some baking.
After trying to educate her followers on the importance of social distancing, Ariana Grande spent the rest of her evening in bed watching the Democratic debate.
Kourtney Kardashian made heart-shaped waffles and then watched About Time.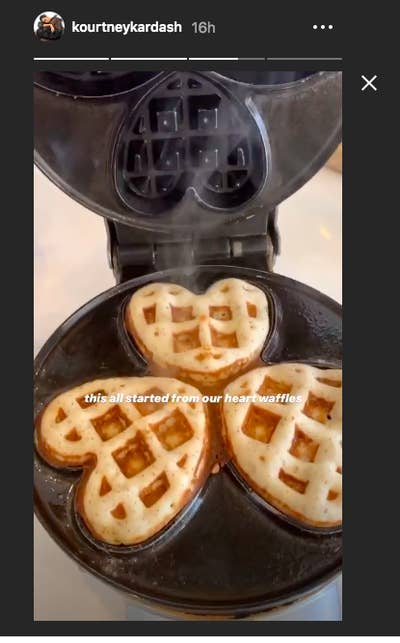 Perrie Edwards and her boyfriend Alex Oxlade-Chamberlain showed off their best moves.
Emily Ratajkowski watched Love Is Blind, ate pizza, made phone calls, and took selfies with her husband and dog.
Mindy Kaling spent her day working from home dressed like all of us making a conference call from our living room.
Busy Philipps and her daughter, Cricket, took a walk around their neighborhood and stopped to pose for photos.